Kamala Harris buys Joe Biden Bungee Jumping & Sky Diving tickets, to celebrate Inauguration
As the momentous moment approaches of Trump leaving the White House, and Jo Biden replacing him, Vice President-Elect Kamala Harris intends to help the 78-year-old successor to celebrate with a bang - and a shock, and a thud.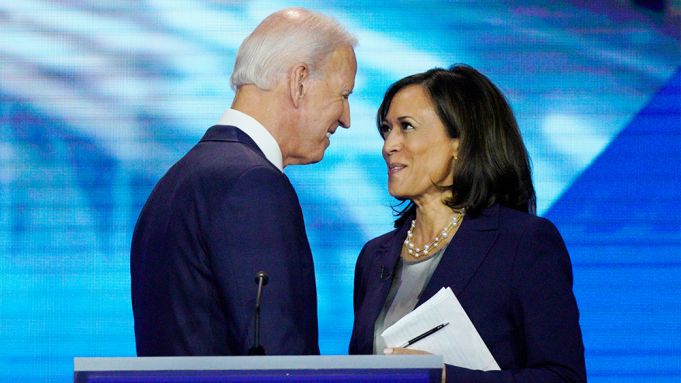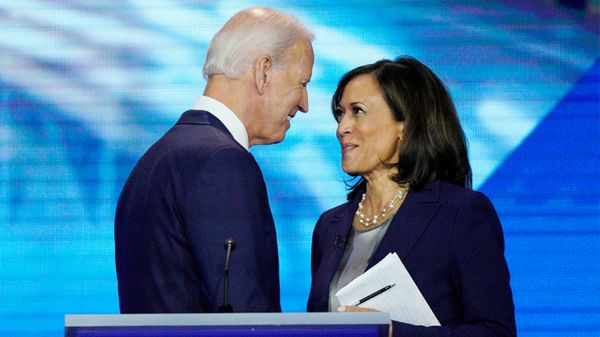 From the depths of a gruelling Democratic Party primary, to ascending to the near-apex of America's sacred democratic process, by apparently calling shotgun or something, Kamala Harris is just hours away from being sworn in as the first female Vice President of the United States, after witnessing her boss be sworn in as the oldest ever president, at 78.
And to celebrate the occasion, she's bought him package tickets for a sky diving and bungee jumping session. The Vice President's role is usually only a ceremonial & symbolic one (though, indeed, with her tenure carrying much more powerful symbolism than any before). Their only real duty & power kicking in if they ever have to officially take over from the president. Such as if he were to resign, or if he died in a freak extreme-sports accident.
Indeed, for such a demanding role, the incoming president is clocking in at quite an impressive age - being born in 1942, according to his driver's license, and being from somewhere in the Middle Ages, according to his policies.
There are concerns, however, as to whether Mr Biden will even get to enjoy his gift - for one, Ms Harris will have to sneak it past his notoriously dedicated, fiercely defensive protection detail of MSNBC anchors. Secondly, with everyone out celebrating the ousting of wannabe-dictator disaster Donald Trump, there may actually be no spots left for Joe, on the over-sold tickets. Luckily, she's put a word in with former President Barack Obama, and he's promised to call ahead of the queues, behind closed doors, and clear the way for Joe.
The inauguration itself is said to have been spared no expense. The National Mall, traditionally filled with thousands of well-wishers, this year has been filled with a bonanza flags-and-lights display, due to concerns over security, and the coronavirus. Expert snake-handlers have also been flown in, so that Elizabeth Warren can safely attend the event, and a minder for Pete Buttigieg has been appointed, to remind him not to declare the celebrations, early. In homage to his role in the primary, Bernie Sanders is said to be given a speaking slot at the event, which CNN will dutifully cut away from, in exchange for extended Trump coverage, as it starts, and will later incorrectly inform its audience as to what Mr Sanders' speech was about.

In a first for modern America, thousands of soldiers will also be present throughout D.C. during the proceedings, to make sure security is not compromised. With safety set as paramount, they've been equipped with the latest & greatest in new, yet controversial tactics, such as "not letting right-wing insurrectionists through the damn door" and "checking our own ranks for collaborating white supremacists".
In all seriousness though, despite the incoming duo's terrible political defects, it is a tremendously important day in history, that we see the first ever female-Vice President of the United States. It's extremely important during events like these that, whilst having a bit of fun, that we reflect on the treasured weight and noble symbolism such long-awaited points in history have. Coming ever closer to shattering that long-too-solid of glass ceilings.
However, we hope everyone gets to enjoy the lighter side of things too, as we also see the soon-to-be achieved, lifelong dream of an American politician who's determined for years to reach the presidency, finally come to pass:
"Long ago, a young American said 'One day, I want it to be me - I want to be president'. They swore that day to be 100% dedicated to that goal, that they'd do absolutely whatever it takes. Let nothing stand in their way. Soon, very soon, the realisation of that little American will be upon us. And that little girl, was me."