Industry Leaders Warn of Post Brexit Migrant Labour Shortage - Propose Slashing Wages to Combat It
Industry and education leaders are warning the government of the alarming drop in much needed migrant labour that will appear post-Brexit.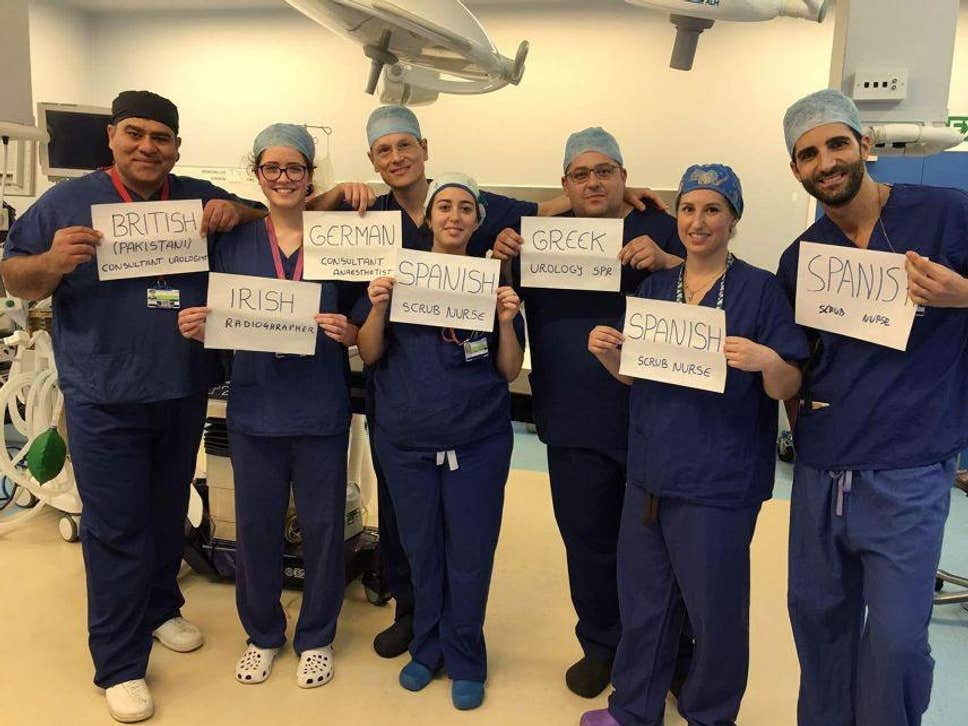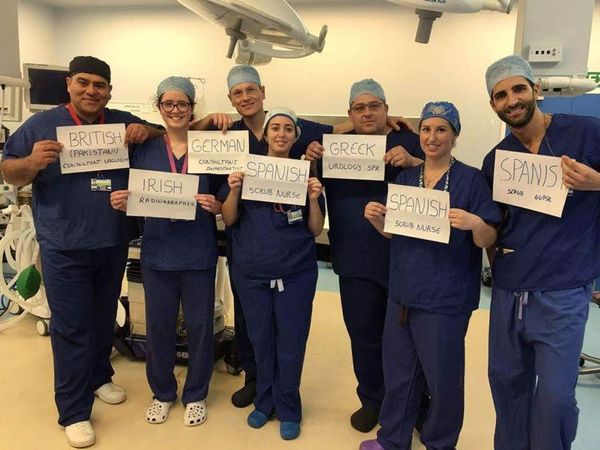 A group of business and education bodies has suggested that there will be "acute" skills shortages after Brexit, due to the reduciton in key migrant labour coming into the UK.

In order to combat this, they've suggested the government lower the income threshold immigrants hoping to arrive in the UK must secure, before they're allowed to live and work here. The cuts they're proposing are a massive £10,000 reduction - from £30,000 to £20,000 (follow through the article to find out what that means).

Let's break this down.

Firstly, after allllll the tribalism, racism, nationalism, far-right populism, and fear mongering that has been stoked up and capitalised on in the destructive path of Brexit, industry and education leaders are indeed warning the government that we're going to need all those immigrants that we've scarred away or legally barred from entry.
So much so in fact that as soon as the monstrous plans of Brexit are enabled, we're gonna need to put in powerful measures to attempt to combat the thing that British politicians have fought for over three years to secure.

And this sort of fact - that actually we're going to be majorly shooting ourselves in the foot if we go through with Brexit - has been common knowledge amongst those who follow politics, for a long time. Of course it has. But ask your average person, let alone your average Brexiteer, and they will not know that there's common professional, expert concensus (from the fields of economics, science, business, etc, etc) that Brexit will damage us, objectively. That is a sign of the major failings of the media, and of the closed-minded tribalism of our politics.

Put aside though those economic, security, diplomatic, etc considerations - we should not be demonising migrants, and we should be encouraging a friendly, free, tolerant society for moral and humanist reasons. That alone is enough. But all of the data also backs up the anti-Brexit position, too.

But anyway. Let's continue our look at this news.

So, we're going to need the immigrants we're scaring away or barring from entry. How does this group propose we get them here? They want the government to lower the amount that migrants will have to earn in whichever job they secure in the UK, to qualify for entry.

That means the incentivisation and the legalisation of creating a pool of undervalued, underpaid, over laboured workers. It's absolutely a good thing to say that immigrants who have come from countries that couldn't provide the basic opportunities like education, good employment, etc, and so can't earn a high wage, are still able to come and work in the UK, to get a second chance.

But if you bracket off skilled labourers, or labourers in any particular field, and just keep lowering the amount that they get paid, well you're just going to create a poverty class of workers. A totally racist and totally capitalist construct, right there.

The coalition proposing the changes - including the British Retail Consortium, business  advocacy group London First, Universities UK, and UK Hospitality among  others - has warned that more than 60% of all jobs in the UK are beneath the current £30,000 cut-off.
In a statement, Jasmine Whitbread,  chief executive at London First said "It is vital that the government does all it can to keep the country at full strength at a time of great  uncertainty. The thousands of businesses we represent are clear that  without a bold move now on immigration reform, the skills shortages many  companies face risk becoming even more acute".

The government says it is still consulting on its plans.

In a more positive note, the coalition called for more generous temporary and post-study work visas, following curbs in recent years to lower immigration.
"Without the ability to access international talent, many of our world-class  sectors are at significant risk," they said in a letter to both prime  ministerial candidates.
"As the UK prepares to leave the EU in the  near future, it is imperative that the government puts in place  measures that will avoid employers facing a cliff-edge in recruitment,  and works towards building a successful economy that is open and  attractive."

Yet again, all these measures do not tackle either the symptoms in full or the root of the problem itself.

The real solution is to end this madness of Brexit, and end the reign of unbridled capitalism and greed, around the world.

Follow Polerium on Facebook and @polerium on Twitter for the hottest takes on US, UK, and global news, politics & current events