BREAKING: Beto O'Rourke Outraises BERNIE SANDERS and ALL other Presidential Candidates with his First Day Haul of $6.1mill
Beto O'Rourke has SMASHED the fundraising record - to the surprise of everyone on the left - with a huge $6.1 mill haul on his first day, according to his campaign. Find out the details, at Polerium.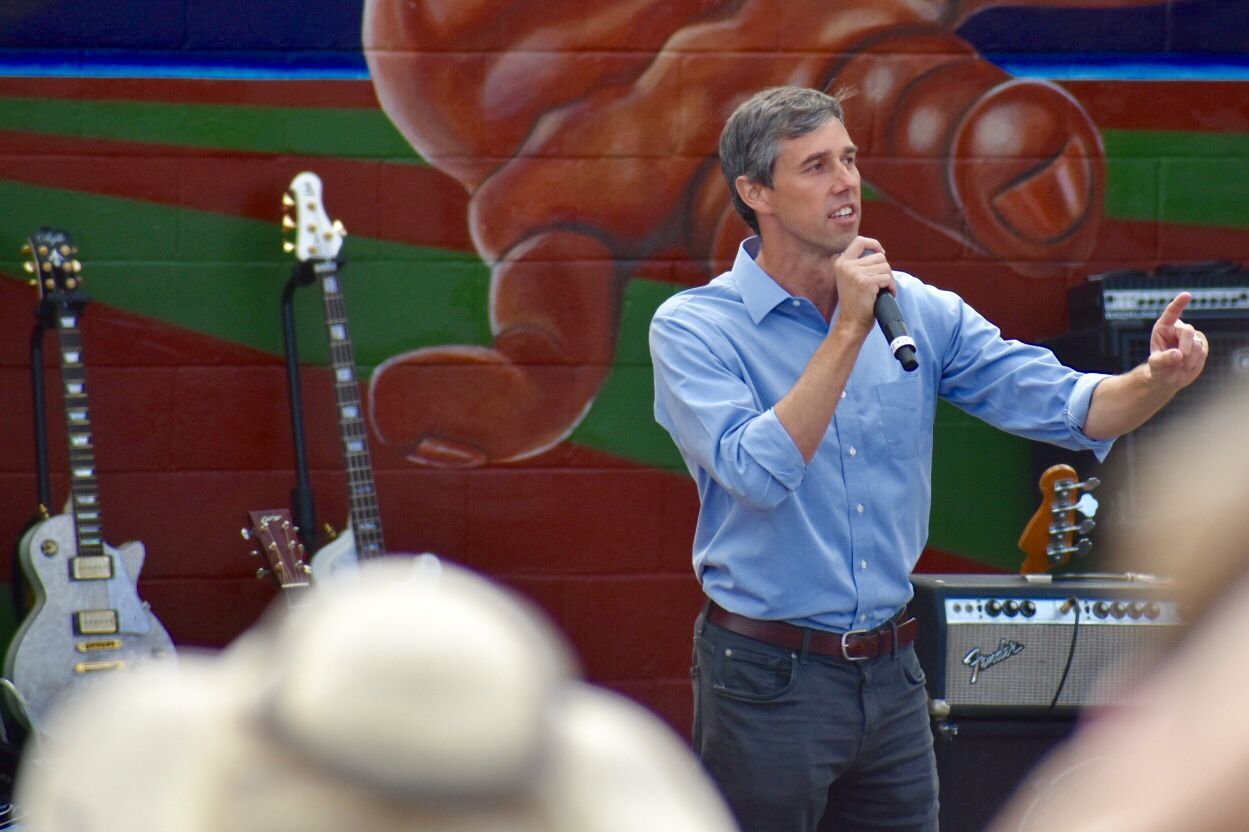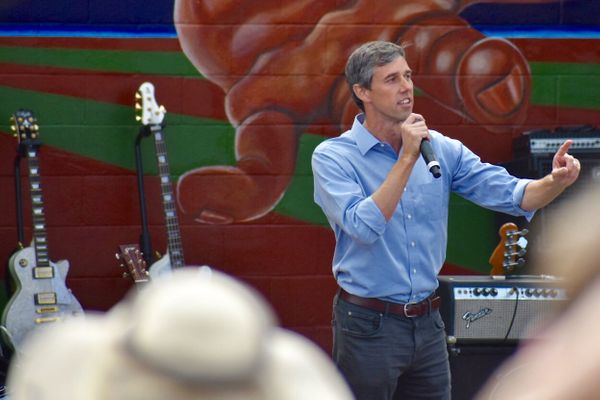 According to just released reports from his campaign, Beto O'Rourke raised a massive $6,136,763 in his first 24 hours of his presidential run - that's more than the previous, very recent all time record for a first day set by Bernie Sanders of $5.9 mill, back in February.

But is it all legit? Read through to find our analysis.
"In just 24 hours, Americans across this country came together to prove  that it is possible to run a true grassroots campaign for president — a  campaign by all of us, for all of us, that answers not to the PACs,  corporations, and special interests but to the people," said O'Rourke, who has pledged not to take PAC money of any kind in his campaign.

This is a truly enormous amount, and signals that Beto O'Rourke has, unfortunately as far as progressives are concerned, a real shot at making big waves in this primary.


Follow Polerium at Facebook and at Twitter for the latest stories and updates.


The word on the street was that Beto hadn't raised much money at all - his 'fundraising thermometer' on his website registered just $15,000 at midnight, and Team Beto had refused to release their first day fundraising numbers on Friday, the day after Mr O'Rourke announced: "I choose not to" Beto said when asked if he'll release the digits.

Further, much of the former Congressman's 2018 campaign against Ted Cruz - which also broke fundraising records - was thought to be funded by Bernie Sanders supporters who took a strong liking at first to Mr O'Rourke because he said and initially ran as a strong progressive. Though later, and since, running as a centrist, with the exception of not taking PAC money.

With Bernie in the race then, you would expect Beto's numbers to significantly drop. He's clearly tapping into donors somewhere - so either more Bernie people are donating to him then was thought, or a lotta non-Bernie, more centrist supporters were powering his 2018 Senate run, and/or are behind him now.  

Either way, it shows he has significant arms to bear in this fight, and Bernie and every other progressive candidate - every other candidate in general including Beto's fellow center/center-left peers - will have to step it up if they want to not be outgunned in this fight.

Beto's team only released his total amount raised however, along with the info that people from all 50 states and territories had donated to him by noon on the day of his announcement.

There is much more info though about all the donations a candidate gets, that's yet to be released, data the campaign have chosen to sit on for now: the number of donors, how many new donors there were, the size of the average contribution, the geographical diversity of the contributors, and how much money has been raised since that first day.

One would think they would want that information to be in the press if the numbers behind them were good. So that's far more than a little strange. And it leaves room for the possibility that it might have been a smaller number of wealthier contributers than just many, many small dollar donors. But that indeed is all just speculation at the moment - for now, we'll see what happens and take the campaign at their word.

The only other possibility for how Beto could have this much money so soon is if he had a significant chunk of money left over from his Senate campaign that he transferred over to his now presidential run. Which is totally legal and very common.

However, again, that would be very, very shady practice to lie and imply to the media and say all that had come from fresh online, small donations. It would not only shatter the modest amount of trust progressives have for him, it would cause the left to go to war on him, politically. It would be an unforgiveable, unforgettable lie/deceptive implication. Whilst one can imagine a motive for wanting to avoid embarressment of small organic support numbers by implying your massive hall had nothing to do with the wealthy elite/old campaign funds - that would be a very high stakes lie through omission to gamble on.

And he did have a very large (though again, what was thought of as a Bernicrat powered) donor base for 2018.  

So, again, I'm suspicious, we'll take him at his word for now, and congratulate him on an unebelievable haul.

All other campaigns should be at red alert.



Follow Polerium at Facebook and at Twitter for the latest stories and updates.

The article was ammended to make it clear the fact that Beto initially ran as a progressive in his 2018 race, became more centrist in the general, and has been running as a centrist ever since. With the notable exception of not taking corporate money.