Bernie Sanders Wants A Woman for Vice President - See Who Makes The Cut 👀
Bernie Sanders kicked off his 2020 presidential campaign yesterday, and in an interview with TYT, he revealed his criteria for VP - he says being a woman, with a few other important qualities, is key. Find out who makes the shortlist, here.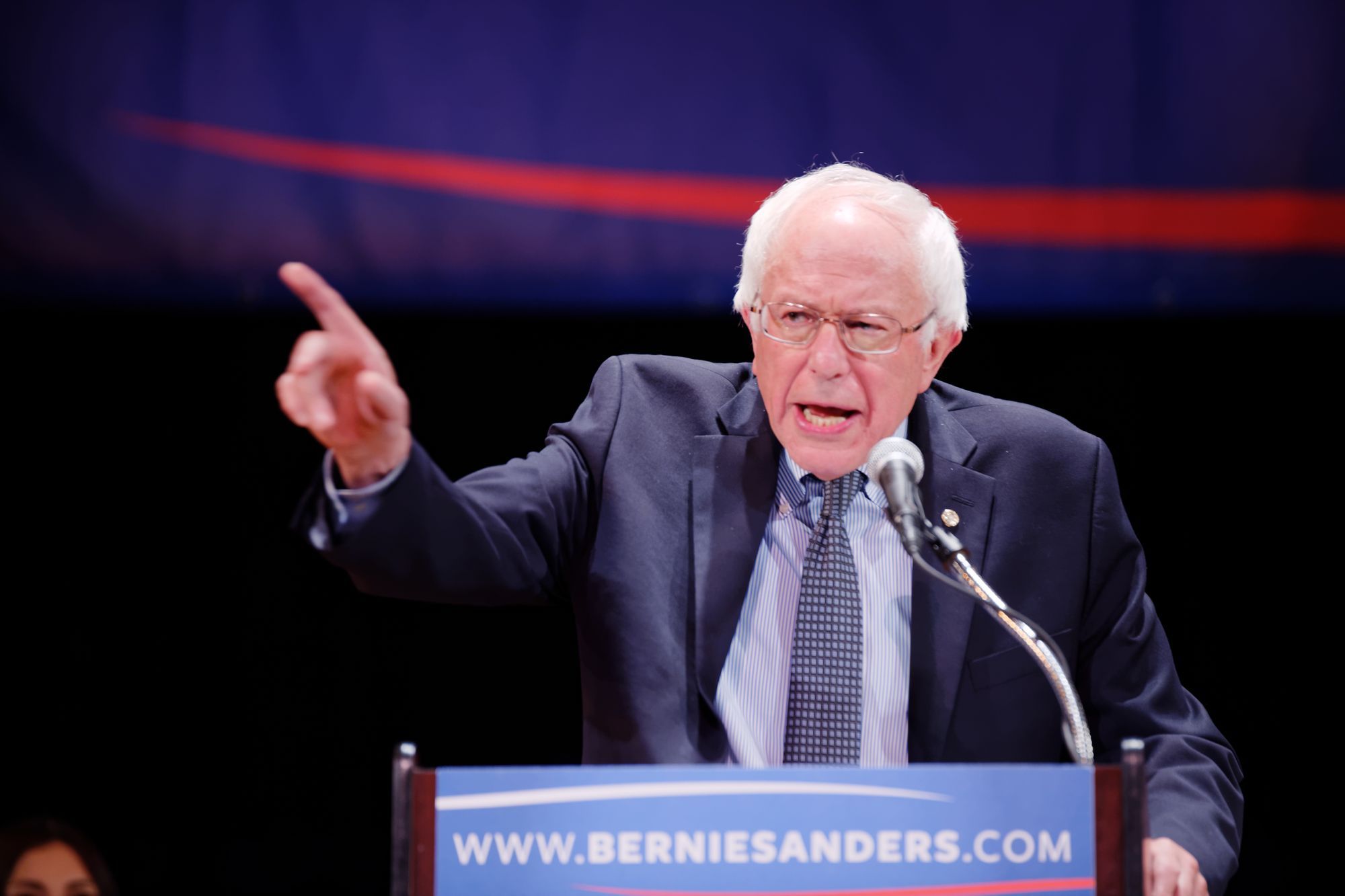 Bernie Sanders kicked off his 2020 presidential campaign yesterday, to huge fanfare, smashing money-raising records and electrifying a lot of support in the progressive base. Later in the day, he went onto The Young Turks to talk about a variety of issues.
One of the last questions host Cenk Uygur asked Bernie was what he will look for in a Vice Presidential pick. Sanders had this to say:
"I think we would look for somebody who maybe is not of the same gender as I am. And maybe somebody who might be a couple of years younger than me, and somebody who can take the progressive banner as Vice President and carry it all around this country, to help us with our agenda, and to help us rally the American people."
Well, out of the candidates that have announced, that only leaves Tulsi Gabbard 👀

Kamala Harris is not a progressive, and Elizabeth Warren is only 8 years younger than Bernie. But clocking in at 37, Tulsi Gabbard herself, though she has some important issues a lot of progressives aren't happy with, ticks all the other leftist boxes, and Bernie's other criteria there.

But of course, should Bernie win and have to choose a VP, he doesn't have to pick solely from the pool of other presidential candidates. Anyone that fits the Constitutional criteria can of course be chosen. Folks like his long term ally Nina Turner, perhaps Pramila Jayapal, or even Jill Stein spring to mind.
Bernie is determined to have a diverse, representative mix of people at every level of his campaign, with many prominent hirings having gone to PoC, women, and members of other minorities and backgrounds. Rightly so. And it's a refreshing and much needed reversal of the trend set by Trump and the Republicans.
2020 is getting good already.
Keep up with our latest analysis on Bernie 2020 and much more, via liking our Facebook page and following us on Twitter.